Painting a mandala stone | Mushroom cap shaped | Tutorial by Tsvetea22
0.207 STRM MINED
what does this mean?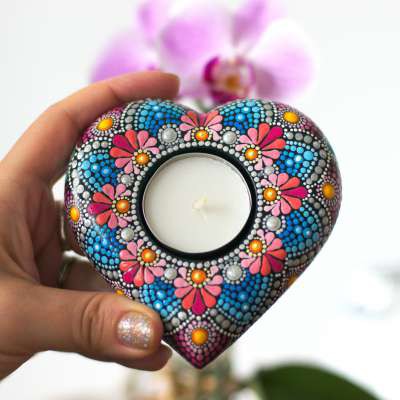 How to paint a dot mandala mandala stone. This is a video of my first stone with such mushroom shape. I hope it is useful and enjoyable.
Please, subscribe to my channel. Don't forget to also hit the little bell icon to turn on post notifications for more dot art mandala tutorials from me, as I post them!

Handmade unique and original dot mandala stone. Painted with love and patience to become a beautiful piece of art.
If interested in purchasing :
https://www.etsy.com/shop/Tsvetea22
SOCIALS:
Instagram Artist Page: https://www.instagram.com/tsvetea22/
Pinterest: https://www.pinterest.com/Tsvetea22/

Posting on any platform by removing Water mark/Channel Logo or by modifying the original video is prohibited.
720/5000
Show more
Signin Now !
Earn Streem (STRM) on this video!