Rock mandala painting process
0.093 STRM MINED
what does this mean?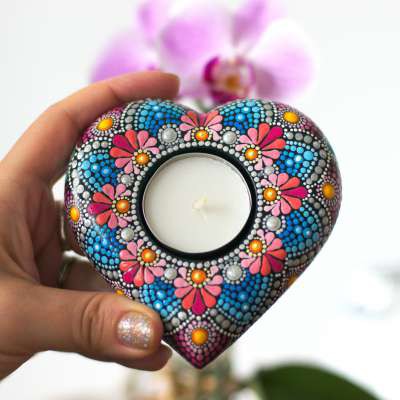 Mandala painting guide. Acrylic paints on cast stone. A fast motion tutorial.
If you like this tutorial, please give this video a thumbs up so I know to make you more just like it! I would love to have you as a subscriber!
Don't forget to also hit the little bell icon to turn on post notifications for more dot art mandala tutorials from me, as I post them live!
Find me on:
Etsy: https://www.etsy.com/shop/MandalaKriya
Instagram: https://www.instagram.com/tsvetea22
Pinterest: https://www.pinterest.com/Tsvetea22/

Posting on any platform by removing Water mark/Channel Logo or by modifying the original video is prohibited.
Show more
Signin Now !
Earn Streem (STRM) on this video!