Serie A Round 1 | Chievo Verona VS Juventus | 2nd Half | FIFA 19
0.159 STRM MINED
what does this mean?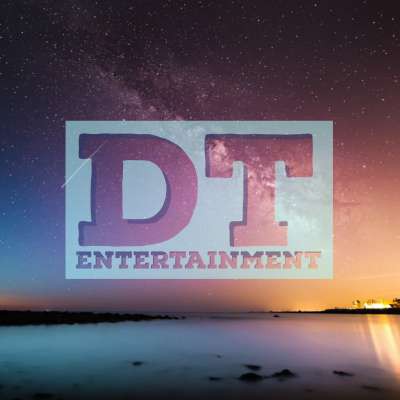 Serie A Round 1 | Chievo Verona VS Juventus | 2nd Half | FIFA 19

Hello everyone, this is the 2nd Half of the Match with Chievo Verona in Serie A Round 1.

This is a new series, Fifa 19 Serie A featuring Italian football club, Juventus. This is the first round match in Serie A and the opponent is Chievo Verona. In this series, I will be uploading 1st Half at midnight and 2nd Half at noon based on GMT+8 timezone.

Stay tuned to the channel for more upcoming videos and series. Thank you for watching.

Full time Score: 1 - 4

Credits:
Camtasia Studio
Windows 10
Fifa 19 by EA Sports

Serie A Round 1 | Chievo Verona VS Juventus | 1st Half | FIFA 19:
https://youtu.be/SMusZgAbJsc

Fifa 19 Serie A Juventus Playlist:
https://www.youtube.com/playli....st?list=PL0ufZTcgJ-V

Keywords:
Fifa 19, Semi-Pro, Serie A, Juventus, Szczęsny, De Sciglio, Chiellini, Matthijs, Pjanić, Khedira, Cristiano Ronaldo, Ramsey, Dybala, Douglas Costa, Alex Sandro, Blaise Matuidi, Juan Cuadrado, Mario Mandžukić, Moise Kean, Leonardo Bonucci, João Cancelo, Gonzalo Higuaín, Mattia Perin, Emre Can, Daniele Rugani, Adrien Rabiot, Merih Demiral, Rodrigo Bentancur, Carlo Pinsoglio, Federico Bernardeschi, Buffon, Luca Pellegrini, Marko Pjaca, Atalanta, Bologna, Brescia, Cagliari, Fiorentina, Genoa, Chievo Verona, Hellas Verona, Internazionale, Lazio, Lecce, Milan, Napoli, Parma, Roma, Sampdoria, Sassuolo, SPAL, Torino, Udinese

Hashtags:
#Fifa19, #Amateur, #Juventus, #Szczęsny, #DeSciglio, #Chiellini, #Matthijs, #Pjanić, #Khedira, #Ronaldo, #Ramsey, #Dybala, #DouglasCosta, #AlexSandro, #Matuidi, #JuanCuadrado, #Mandžukić, #MoiseKean, #Bonucci, #JoãoCancelo, #Higuaín, #MattiaPerin, #EmreCan, #DanieleRugani, #AdrienRabiot, #MerihDemiral, #RodrigoBentancur, #CarloPinsoglio, #Bernardeschi, #Buffon, #Pellegrini, #MarkoPjaca, #Atalanta, #Bologna, #Brescia, #Cagliari, #Fiorentina, #Genoa, #ChievoVerona, #HellasVerona, #Internazionale, #Lazio, #Lecce, #Milan, #Napoli, #Parma, #Roma, #Sampdoria, #Sassuolo, #SPAL, #Torino, #Udinese

Fifa 19 Description
Led by the prestigious UEFA Champions League, FIFA 19 offers enhanced gameplay features that allow you to control the pitch in every moment, and provides new and unrivaled ways to play, including a dramatic finale to the story of Alex Hunter in The Journey: Champions*, a new mode in the ever-popular FIFA Ultimate Team™, and more. Champions Rise in FIFA 19.

Gameplay Features - Control The Pitch in every moment with new gameplay features.

Active Touch System
The new Active Touch System fundamentally changes the way you receive and strike the ball, providing closer control, improved fluidity, creativity and increased player personality. Utilize a suite of new first touch tools, like the disguised touch, flick-up volleys, or even skill specific animations, like the Neymar Trap, to beat your opponent and create scoring opportunities.

Dynamic Tactics
A re-imagined system gives players the tools to set multiple tactical approaches, offering in-depth customization pre-match, as well as more options for dynamic in-match adjustments from the D-Pad. Each tactical approach combines formations, mentalities, and attacking and defensive play styles, enabling you to easily customize your play in any situation.

Timed Finishing
Double tapping shoot on any strike attempt triggers a timed finish, putting users in control of how accurately they connect with the ball. The precision of the second button tap determines the result of the contact, with perfectly timed balls increasing in accuracy and power, and poorly timed contacts more likely to miss the mark. Whether it's a hit from outside the box, a precision header, or a deft touch, timed finishing adds a new layer of control to chances in-front of goal.

Real Player Motion Technology
The game-changing animation system, which brought player personality and increased fidelity in movement to EA SPORTS FIFA, returns with increased coverage across the pitch. Enhanced animations for tactical shielding, impact balancing, and physical jostles bring realistic player movement, responsiveness and personality to new heights.

50/50 Battles
With 50/50 Battles, user reactions and player attributes determine the outcome for winning loose balls across the pitch. With increased teammate intelligence and spatial awareness, every challenge matters in the fight for possession.
Show more
Signin Now !
Earn Streem (STRM) on this video!